Board of Directors
Community Visions & Networking (Quinte) is governed by a community-based volunteer Board of Directors.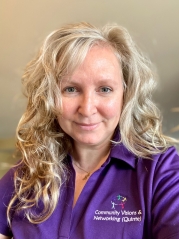 Jennifer Parker
Bio:
Long-time resident of the Quinte area community and was raised in Belleville. She has worked at Loyalist College as a Strategic Analyst since 2013. She is an active member of the Quinte Curling Club, and also volunteers her time on the Special Education Advisory Council for the Hastings Prince Edward District Public School Board. She has served on the Board of Directors for Community Visions and Networking (Quinte) since 2015.
---
Julie Allen
Title:
Policy Committee Chair
Bio:
Julie considers herself a Self Advocate. She is married and enjoys learning new things. She would like to find employment. She has received support from other agencies in her past but currently receives support from a team of people she interviewed with the help of CVNQuinte. She chooses what supports she wants, when she gets it, and who she has doing it.
She enjoys volunteering her time to teaching employees and people receiving supports by the agency about their rights. She has a passion for teaching others what they should expect from the employees and how someone should express their needs to someone supporting them.
---
Beth Campbell
Bio:
Beth is an active member of our local community, volunteering her time whenever possible. Beth was raised and attended school in the Quinte area. Beth's contributing knowledge, skills, and abilities are derived from many years of experience with the government protecting public safety.
---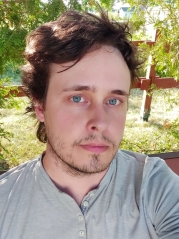 Kevin Pockaj
Bio:
Kevin was raised in the Quinte Area and has a background in private security with hands-on experience working with government regulations. When not working or volunteering Kevin enjoys baking with his wife and two children. Kevin is excited to be working with CVN Quinte and is looking forward to giving back to his community
---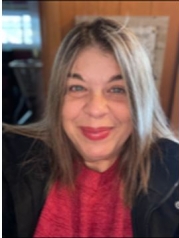 Carla Wagar
Bio:
Carla has been employed in the Developmental Services Sector for over 20 years.
During that time Carla has had a variety of experiences including the provision of direct support and managerial experience. Carla has a great deal of respect for how Developmental Services has evolved over the past 2 decades and is excited to be a part of continued growth at CVNQuinte.
---
Sara Kelleher
Bio:
Sara is a long-time resident of the Quinte area community and was raised in Brighton. She has worked at Loyalist College since 2008 and is currently their Pathways Coordinator. She served on the Loyalist College of Governors for 2 terms and was an executive member of OPSEU local 421 for 11 years. She is an active member of the Frankford Public School Parent Involvement Committee In her spare time, Sara also runs her own 3D printing business.
---